The main challenges of contemporary procedural law – we sponsor the most interesting discussions
Both civil law and criminal law are changing in this respect. The most interesting trends related to this were discussed at a conference at the University of Warsaw. Our law firm was one of the partners of this event.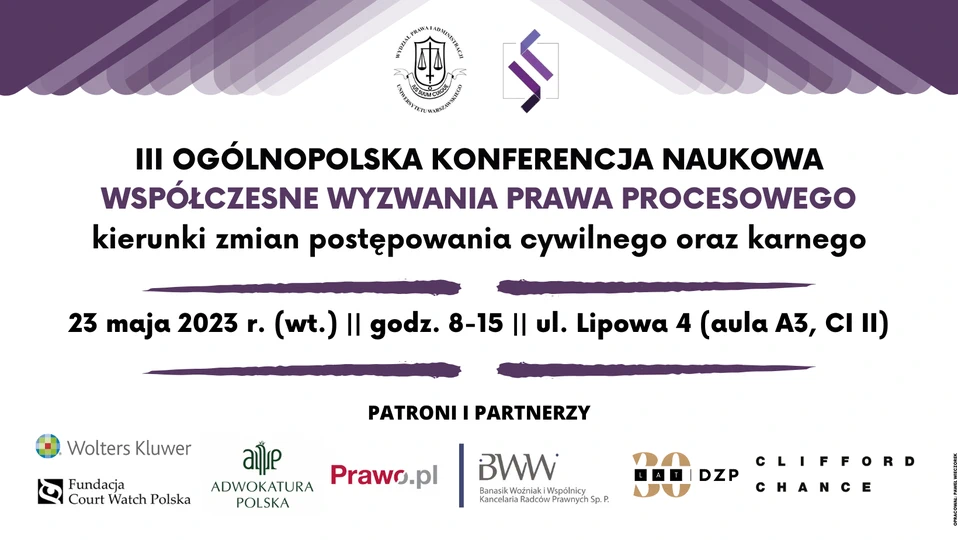 – Legal services significantly and decisively go beyond the classic business relationship on a commission-to-fulfilment basis. The essence of such cooperation is partnership, which at BWW is treated as the foundation of our work.  We develop partnerships not only with the companies or institutions that are our clients. We also make sure to support the academic community, which, rich in young legal talent, animates increasingly interesting and practical discussions," says Aleksandra Woźniak, partner at BWW.
A very good example is the conference 'Contemporary challenges of procedural law – directions of changes in civil and criminal proceedings'. Topics that emerged during the event included computerisation, politisation and internationalisation of court proceedings, and the impact of pandemics on civil and criminal proceedings.
Co-partners of the conference, in addition to BWW, included Wolters Kluwer publishing house and the Court Watch Polska Foundation.