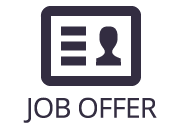 BANASIK WOŹNIAK I WSPÓLNICY
PERMANENT COOPERATION WITH THE STUDENTS OF III – IV YEAR OF LAW SCHOOL
Tasks:
teams active support under the guidance of legal advisor in the ongoing activities associated with managing the Law Office clients cases,
search materials, case law and other information necessary for the preparation of analyzes and draft opinions and documents,
editing and translating documents, preparation of legal documents,
examination of case file,
preparation of information available on websites.
Expectations:
availability of 3-4 days a week – with the possibility of adjusting,
knowledge of the law arising from a course of study, in particular a good knowledge of civil law; knowledge of administrative law, energy and trade will be an advantage,
very good knowledge of MS Office programs and legal programs (LEX, Legalis),
responsibility, diligence and teamwork skills,
very good knowledge of English, spoken and written, knowledge of other languages will be an advantage.
Offer:
work in a young, dynamic team,
gaining expertise in energy, commercial and civil law,
acquire the skills needed in everyday work of a legal advisor and advocate, especially creative perspective on law, creating contracts, realizing investment processes,
continuous development and improvement of qualifications,
employment on the basis of a civil contract (contract of mandate or contract for work).
Please to send applications to the address biuro@bww-kancelaria.pl