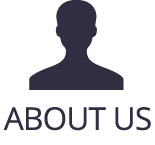 Kancelaria Banasik Woźniak
i Wspólnicy Sp. K.
High class specialists
We are experienced experts, combining legal knowledge with technical and business aspects, which allows us to identify with the interests of our Clients stronger and to provide them advice in a comprehensive manner, rejecting patterns and limitations in thinking about legal provisions.
Young, creative team
We think and act quickly, in an unconventional manner. We are at the cutting-edge in the areas of our specialisation. We participate in prestigious projects. We follow changes in the business environment, create legal solutions and set trends in legislation.
We support legal solutions, we do not create legal barriers
We search for legal paths making it possible to reach business goals of our clients. We focus on solving problems and tasks as quickly and as effectively as possible. We work in harmony with the needs of the Clients, paying much attention to business-based assumptions of his activity.
Specialisations
We focus on energy law, infrastructural and energy investments, waste management and employment law. We also take up challenges in the areas of commercial and civil law, intellectual property and new technologies law, construction law and tax solutions.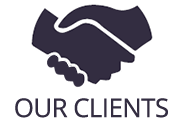 They trusted us
Clients from energy sector
ALPIQ ENERGY SE SPÓŁKA EUROPEJSKA
OPERATOR GAZOCIĄGÓW PRZESYŁOWYCH GAZ-SYSTEM S.A.
MIEJSKIE PRZEDSIĘBIORSTWO ENERGETYKI CIEPLNEJ W OLSZTYNIE SP. Z O.O.
POLSKA SPÓŁKA GAZOWNICTWA SP. Z O.O.
POLSKIE LNG S.A.
GRUPA KAPITAŁOWA VIREO ENERGY
Clients from aviation sector
POLSKIE LINIE LOTNICZE "LOT" S.A.
LOT AIRCRAFT MAINTENANCE SERVICES SP. Z O.O.
PRZEDSIĘBIORSTWO PAŃSTWOWE "PORTY LOTNICZE"
Clients from FMCG sector
GRUPA AZOTY ZAKŁADY AZOTOWE "PUŁAWY" S.A.
CIECH S.A.
CIECH SARZYNA S.A.
 DO & CO POLAND SP. Z O.O.
JERONIMO MARTINS POLSKA S.A.
Clients from construction industry
BILFINGER INDUSTRIAL SERVICES POLSKA SP. Z O.O.
Clients from banking sector
BANK GOSPODARSTWA KRAJOWEGO